Security Guard Company in Toronto and Equipment Used
Security guards are an essential part of any business, big or small. They provide protection to people, property, and information and are conducive to deterring minor crimes from occurring. While the importance of security guards is known, you might wonder what tools security guards carry to protect businesses and patrons.
Explore the tools of the trade for any guard working for a security guard company in Toronto and why they carry specific equipment, and how such tools can help facilitate communication and surveillance.
Why are Security Guards Important?
Security guards are employed by companies, organizations, and businesses to protect their assets and people. They are the first defence against theft, vandalism, and other criminal activities. Security guards have the authority to escort strangers off of the premises and to detain suspects until law enforcement arrives.
They can work in various settings, including banks, airports, shopping malls, and schools. Security guards must be physically fit and able to remain alert and attentive for long periods. They must also be able to remain cool and collected under pressure and have excellent communication and problem-solving skills. In terms of training and what they can carry, security guards are usually required to have a license and complete specialized training courses. In most cases, security guards must carry a weapon and be certified to use it.
Communication Equipment
Communication is key to a security guard's job. Security guards need to be able to contact their employer or law enforcement in an emergency, and to do this, they have to carry a variety of communication devices. The most common form of communication for security guards is a two-way radio. These radios are used to stay in contact with other security guards, management, and law enforcement.
Surveillance Equipment
To monitor the areas they are supposed to protect, security guards must have certain surveillance equipment. To properly inspect and protect their designated areas, they carry surveillance equipment such as binoculars, night vision goggles, and cameras. Security guards also carry cameras to document any criminal activity.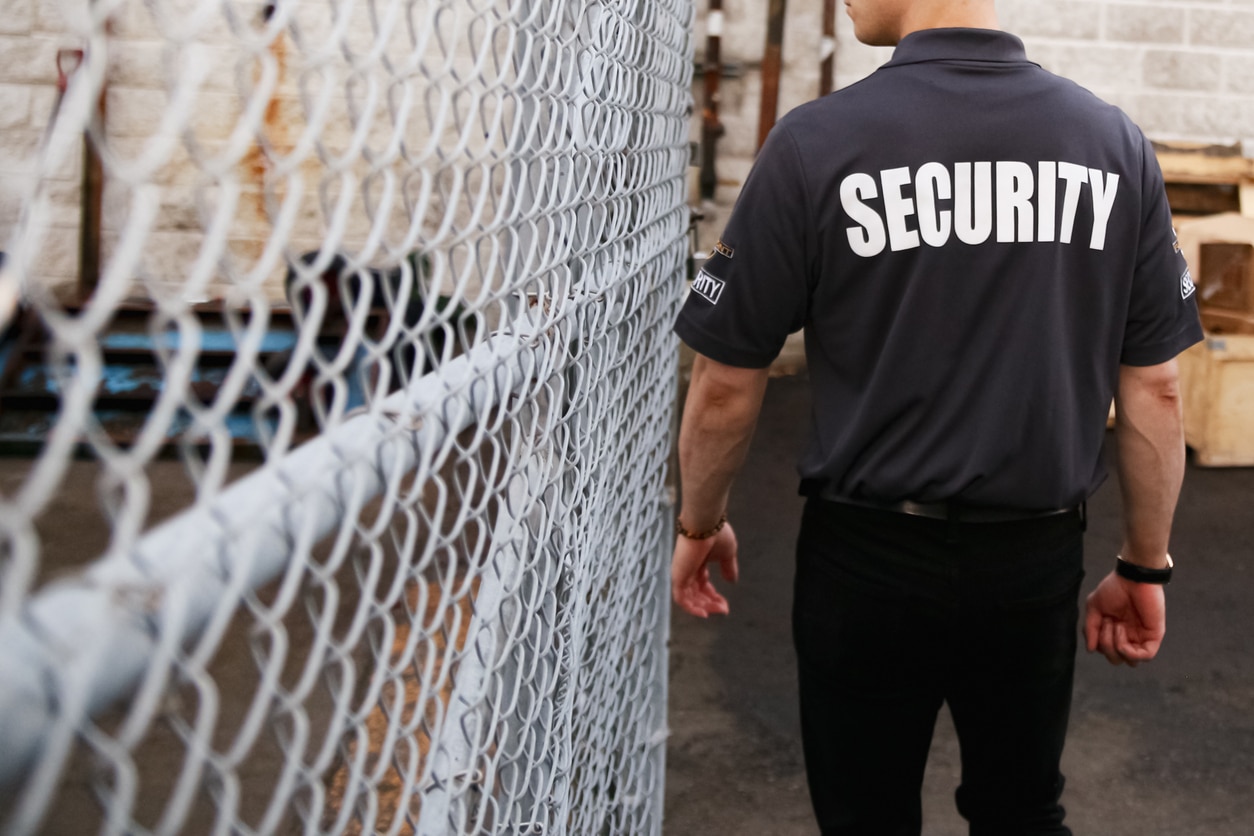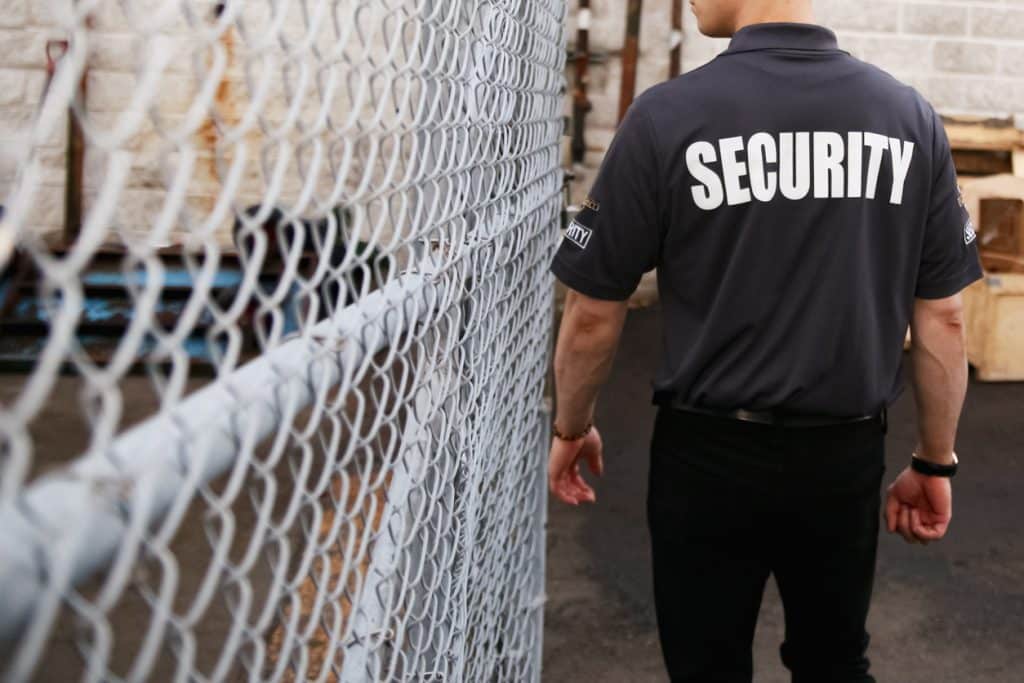 Personal Safety Equipment
Sometimes, security guards will need to be able to protect themselves in dangerous situations. For proper safety and protection, they can carry personal safety equipment such as flashlights, pepper spray, and handcuffs. Flashlights are used to illuminate dark areas and deter criminals, while pepper spray is utilized to subdue suspects in dangerous situations. Handcuffs can be equipped to detain suspects until law enforcement arrives.
Weapons and Self-Defense
The type of weapons carried by security guards is always regulated by law, but in certain areas, security guards are generally allowed to carry a baton, pepper spray, and a firearm.
Security guards are trained to use a baton for self-defence and are also trained to utilize pepper spray, which is meant to subdue suspects in dangerous situations. Certification is always required in order for security guards to be able to carry and use a firearm.
Conclusion
Security guards are an essential part of any business because they can protect people, property, and information. Any security guard company in Toronto is liable to properly train its security guards to carry an assortment of equipment to help them do their job better.
Protect your property with Citiguard Security, Toronto's leading security guard company. We have provided our clients with premium security guard services since 1981, delivering effective and reliable solutions for businesses and individuals in Toronto and surrounding areas. We're recognized for our professionalism, organization, reliability, excellence and customer service, establishing ourselves as the go-to team for commercial, government and construction industries. We offer uniformed security guards, mobile security guard patrol, gatehouse security, parking control, concierge security and risk analysis. Get the protection you need with our Toronto security guards by calling us at 905-264-1333.